Alerion Aviation, a bespoke private jet charter service, tapped HeraldPR in September 2017 to generate brand awareness and name recognition for the service through top-tier media outlets and develop relationships within their target demographic, ultimately bolstering clientele.

With Alerion Aviation's objectives in mind, HeraldPR's luxury lifestyle team designed a strategic media approach to place the private aviation company in outlets that would match their specified target demographic to drive name recognition and remain competitive with similar services.

Through expert commentary in top-tier media outlets, such as Forbes, contributions to luxury lifestyle outlets, such as The Robb Report, and placements in aviation trade magazines, such as Aviation International News, HeraldPR's luxury public relations team successfully branded the company across markets that bolstered business and positioned Alerion Aviation's leaders as experts within the aviation industry.

Now, Alerion Aviation's corporate leaders, flight attendants and pilots regularly comment on lifestyle trends within the aviation space, including Business Insider's "The 9 Best Questions You Should Ask Your Flight Attendant to Ensure a Smoother, More Enjoyable Flight" and MarketWatch's "Rich People are Dropping an Extra $15,000 to Sleep More Peacefully on Flights", in addition to issues within the aviation industry, such as pilot shortages, via Forbes.

After strategically and effectively achieving Alerion Aviation's campaign goals, HeraldPR's luxury lifestyle team adjusted its efforts to maintain Alerion Aviation's newfound positioning within the private aviation sector, including digital services through Emerald Digital for Web Development and Digital Marketing.

Top Media Placements: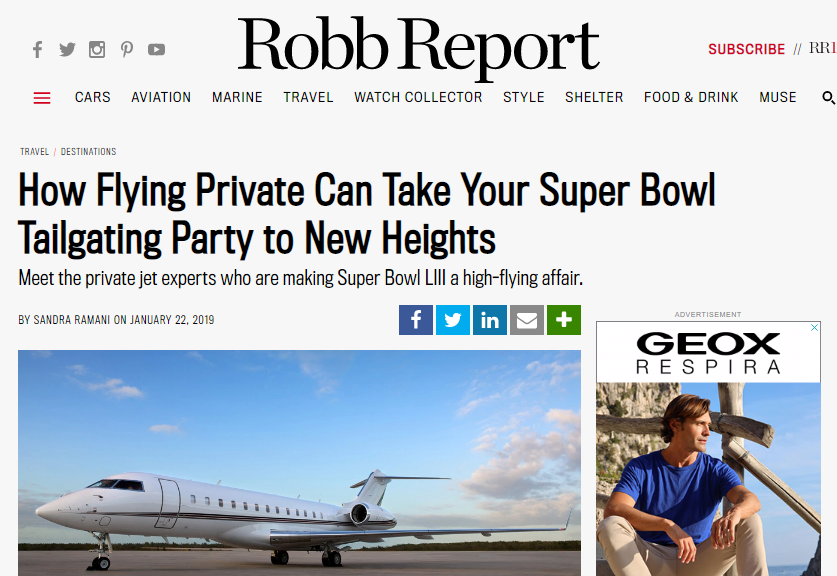 Bob Seidel, Robb Report, January 22, 2019

"The Super Bowl is more than just a game—for many, it's among the most memorable events of one's life, especially if your team is in the finals," notes Bob Seidel, CEO of Alerion Aviation. "It's only fitting, then, that fans choose to make the entire game-watching experience remarkable from start to finish, and private jet companies can accommodate a pregame experience that commercial airlines simply can't." To this end, some private-air companies are offering unique packages and perks to take tailgating to the next level as you fly to Atlanta this February. Whether you're rooting for the Patriots or the Rams, here's how four companies can add to the celebration—or help cushion the blow.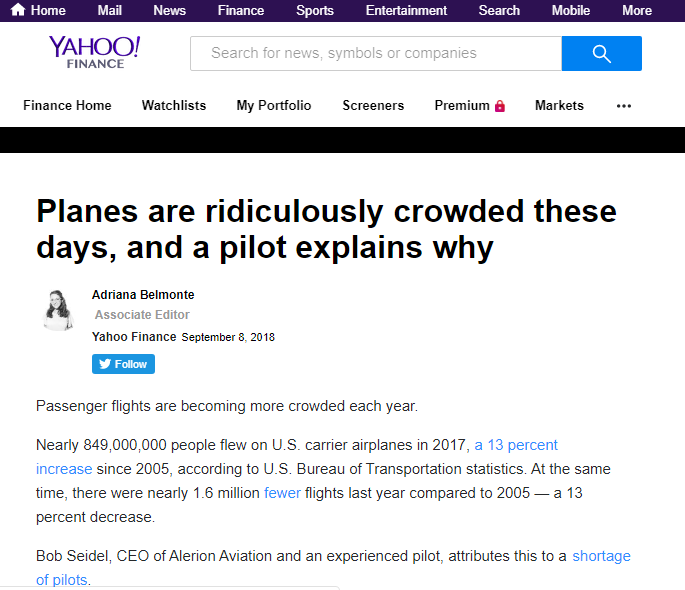 Bob Seidel, Yahoo! Finance, September 8, 2018

Nearly 849,000,000 people flew on U.S. carrier airplanes in 2017, a 13 percent increase since 2005, according to U.S. Bureau of Transportation statistics. At the same time, there were nearly 1.6 million fewerflights last year compared to 2005 — a 13 percent decrease. Bob Seidel, CEO of Alerion Aviation and an experienced pilot, attributes this to a shortage of pilots.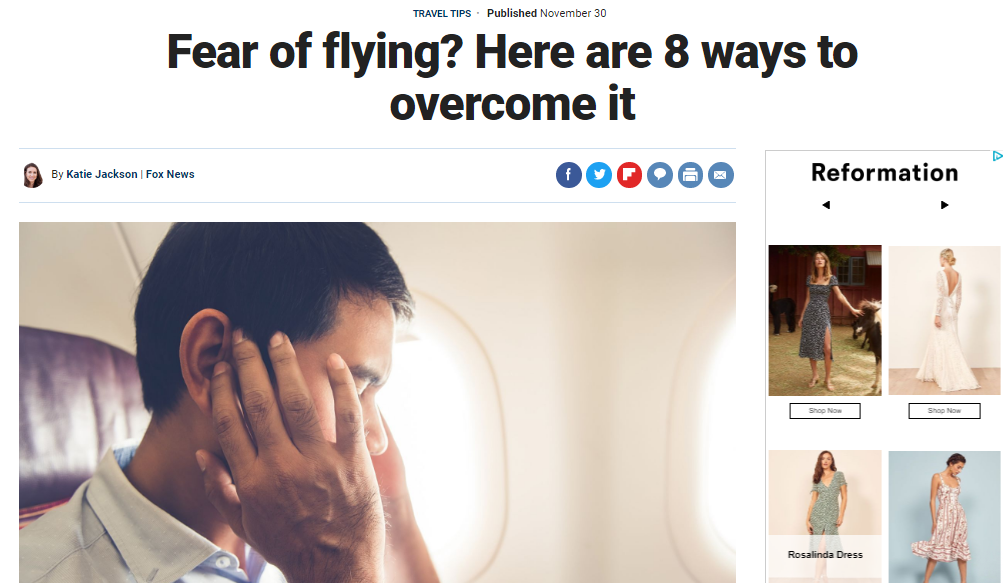 Bob Seidel, Fox News, November 30, 2018

"There are waves on the water and the boat rocks and goes up and down," explains Bob Seidel, a pilot and CEO of Alerion Aviation. "Airplanes behave in pretty much the same way, riding invisible waves of air." In all his years of flying, Seidel says this explanation "works wonders." And although he admits a little gin with extra lime works too, he suggests drinking responsibly.