Duncan Levin, a prominent NYC based criminal defense attorney who specializes in criminal law, tapped HeraldPR in February 2019 to aid in promotion of his services and company Tucker Levin, PLLC, a New York City-based bespoke legal consulting firm, in addition to overall personal branding. With Levin's objectives in mind, HeraldPR's legal teamdesigned a strategic media approach to position him as a leader in the industry through expert commentary on key cases, such as the Joaquin 'El Chapo' Guzman drug trafficking case and Paul Manafort Russian interference trial that, at the time, dominated the news cycle.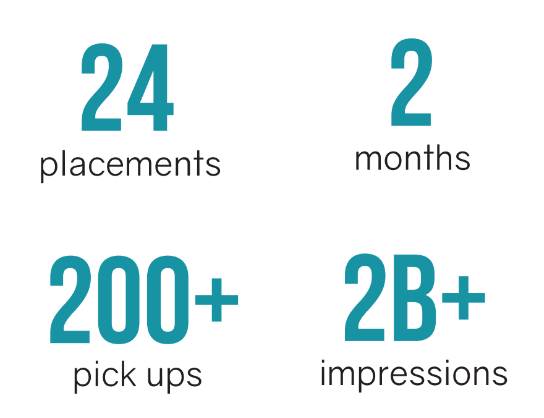 Leveraging Levin's legal expertise and title as a Former Federal Prosecutor, HeraldPR's legal team successfully interjected Levin into the news cycle with expert commentary, landing 20 top-tier media placements in the first two months of the campaign and branding him as a coveted legal expert. Now, Levin regularly provides expert legal commentary for media outlets across the country and has been requested to appear as a recurring expert on Fox News Channel's "Shep Smith Reporting" and MSNBC's "The Last Word with Lawrence O'Donnell." After strategically and effectively achieving Levin's goals in the first few months of his public relations campaign, HeraldPR's legal team adjusted its strategy to hone in on the success of Levin's career and deliver media that features Levin as a thought leader and highlights his personal accolades.
Top Media Placements:
Duncan Levin on Patriots Owner Robert Kraft, The Wall Street Journal, March 19, 2019
"The police are making this case that this is a major human trafficking ring, and that's why it's so serious," said Duncan Levin, a former federal prosecutor and managing partner of Tucker Levin, PLLC who is not connected to the case. "The fact that they had cameras installed in the locations for so long somewhat undermines the claim that there was an extraordinary danger to the people working in the establishment."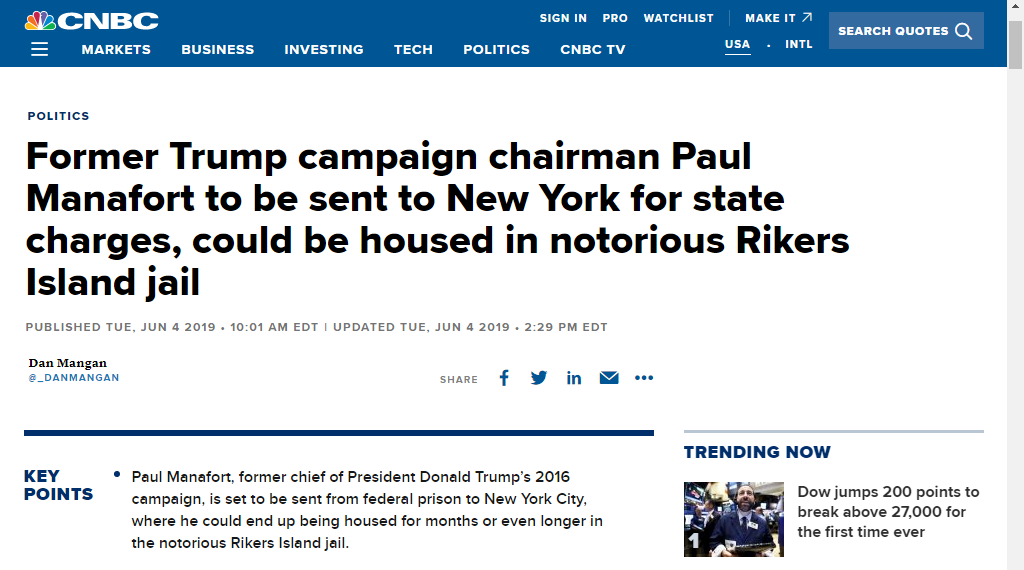 Duncan Levin on Former Trump Chairman Paul Manafort, CNBC, June 4, 2019
"It's a cesspool and it needs to be fixed," said Duncan Levin, a criminal defense lawyer who previously was both a federal prosecutor and a top prosecutor in Vance's office. "It's not befitting a civilized nation," Levin said. "It doesn't adequately provide for either the safety for the prisoners or the guards." Levin also said that Manafort should not be held in solitary confinement, which he called "an inhumane place for anybody to be." "It may very well be for his safety, but if so it only goes to show that Rikers is in need of a security upgrade."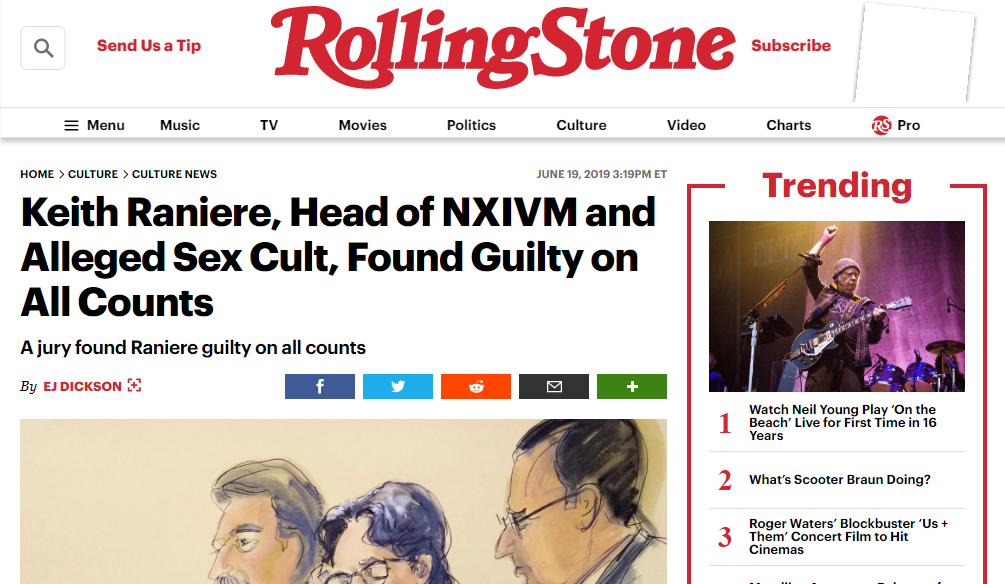 Duncan Levin on Head of NXIVM Keith Raniere, Rolling Stone, June 19, 2019
In an interview with Rolling Stone leading up to the verdict, Duncan Levin, a former federal prosecutor in the Eastern District and managing partner of Tucker Levin, said that for this reason, the racketeering charge would be most difficult for Raniere's defense team to beat. "This is a matter of convincing jurors to reject [multiple] different underlying acts. That's an uphill battle," Levin said.   View the full Duncan Levin Case Study.