Loftey, a real estate app that works to remove fake listings, tapped HeraldPR in November 2017 to generate brand awareness to the service in the New York City area, in addition to founder Ori Goldman.
With Loftey's objectives in mind, HeraldPR's real estate public relations team developed a strategic approach to generate brand awareness across the New York City market in both local and national media outlets. The real estate public relations team also worked to highlight Ori Goldman as a millennial entrepreneur that drew inspiration from his own apartment struggles to create a modern App for apartment listings, targeting his own demographic.
Leveraging Goldman's backstory as well as the common issue behind apartment hunting in New York City, HeraldPR secured placements in national outlets, such as Forbes, and local outlets, such as Metro US, among others.
Due to the success generated by HeraldPR's campaign, Loftey has become one of the top-rated New York City apartment hunting apps.
Top Media Placements: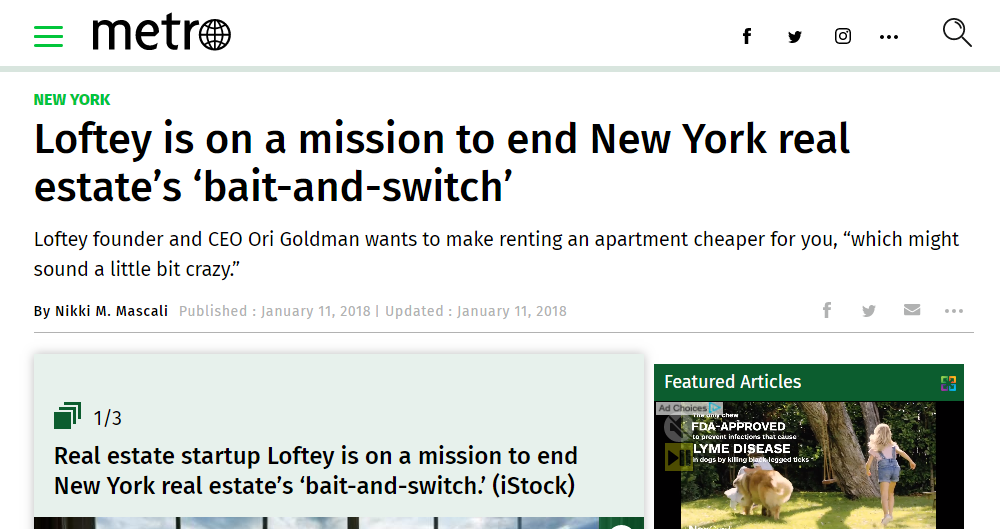 Loftey, Metro US, January 11, 2018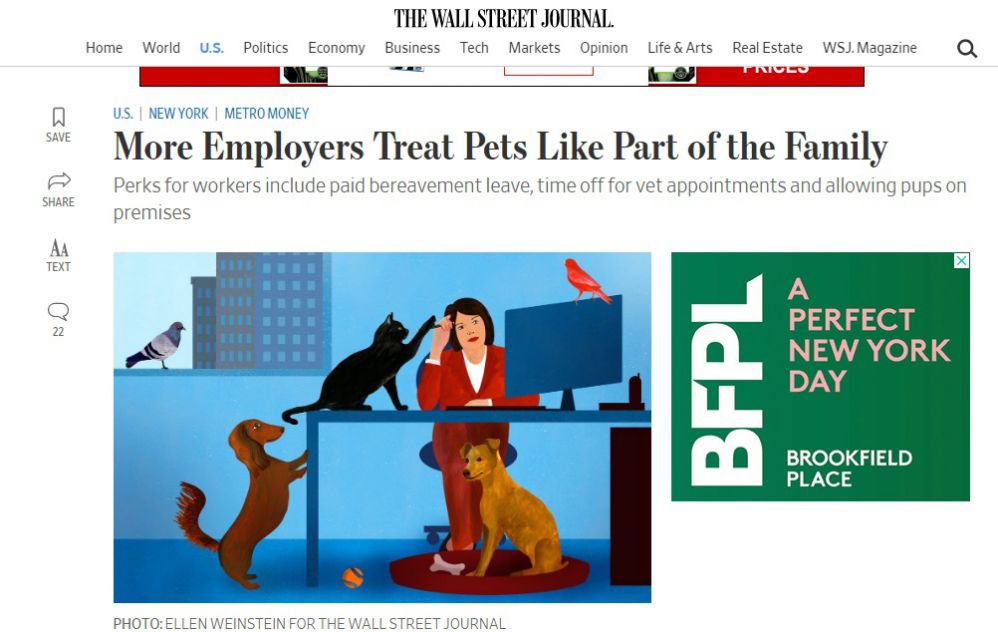 Loftey, The Wall Street Journal, December 26, 2017