About the Hotel
Characterized by its bright red domed awnings and large bronze logo on the sidewalk, New York's Hôtel Plaza Athénée has regally resided at 37 East 64th Street between Park and Madison Avenues since 1984. This discreet 143-room hotel has long been a favorite of travelers, celebrities and titans of industry who appreciate its luxurious style, personal attention by the long-term staff and superb Manhattan location. Located in zip code 10065, which is regarded as one of the top five wealthiest zip codes in the U.S., the area is known to be where New Yorkers who run the world live.
Client PR Goals
Hôtel Plaza Athénée New York is a highly-successful, 5-star property located on the Upper East Side of Manhattan. Within the press, many associate Hôtel Plaza Athénée with the location in Paris, France. As a distinct property, Hôtel Plaza Athénée New York looks to differentiate itself among other 5-star luxury hotel properties in New York City, and around the world, by providing the highest level of service to guests including royals, dignitaries and many other high-net-worth individuals. In doing so, the hotel recently acquired a new Executive Sous Chef (Chef Oliver Keegan), and looks to highlight the luxurious Arabelle Restaurant, as well as the intimate Bar Seine dining areas located directly off the lobby that are open to the public on a daily basis.
The HeraldPR team currently works to proactively place the hotel in media outlets read by affluent, high-end clientele all over the world, while simultaneously highlighting the hotel's food and beverage offerings. Our team also reviews and coordinates media queries received by the hotel's guest management team on a daily and weekly basis.
Top Placements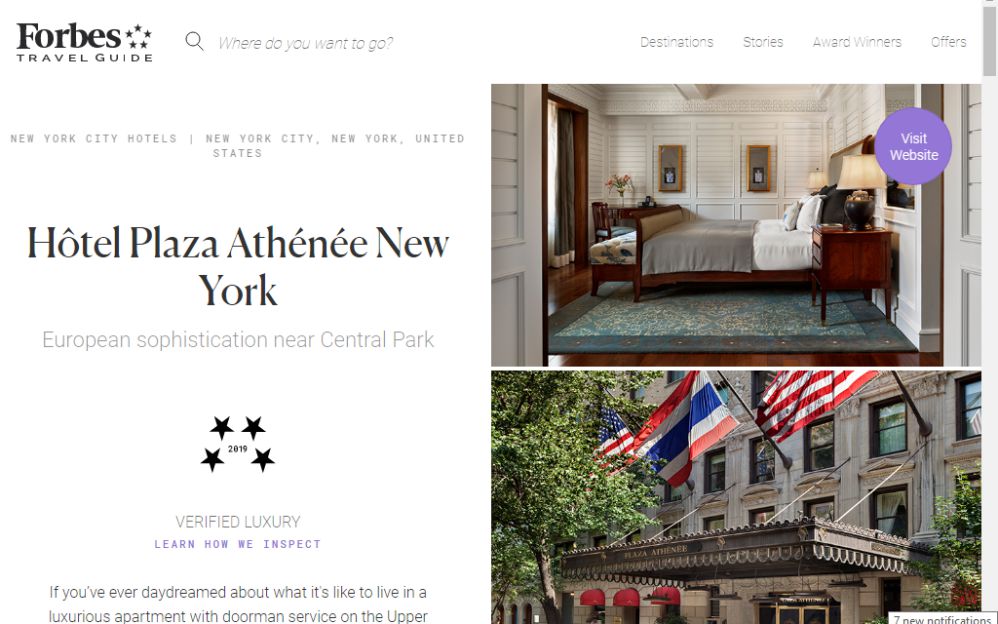 Forbes Travel Guide
Date: June 2019
Unique Visitors per Month: 250,000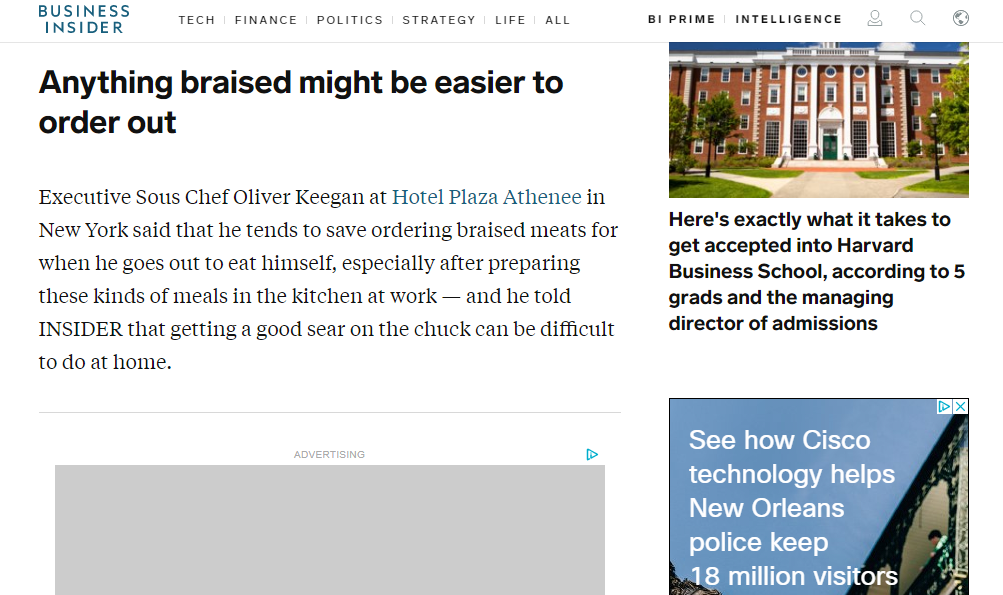 Business Insider
Date: March 15th, 2019
Unique Visitors per Month: 29,021,000