Miko Branch, Miss Jessie's
HeraldPR worked closely with Miko, getting her top placements and positioning her as a thought leader in the natural hair space.
About the Client
Miko Branch is the CEO and Founder of Miss Jessie's Haircare. Miko, along with her sister Titi, created all-natural products for consumers who want to embrace their natural and textured hair. She is an entrepreneur and commentator on topics pertaining to hair standards, styling and the "natural hair movement".
Client PR Goals
HeraldPR has successfully positioned Miko Branch as an entrepreneur, expert and thought leader within the haircare industry. Miko tapped HeraldPR to provide her with proactive opportunities that focus on relevant topics pertaining to beauty and hair care.
Top Placements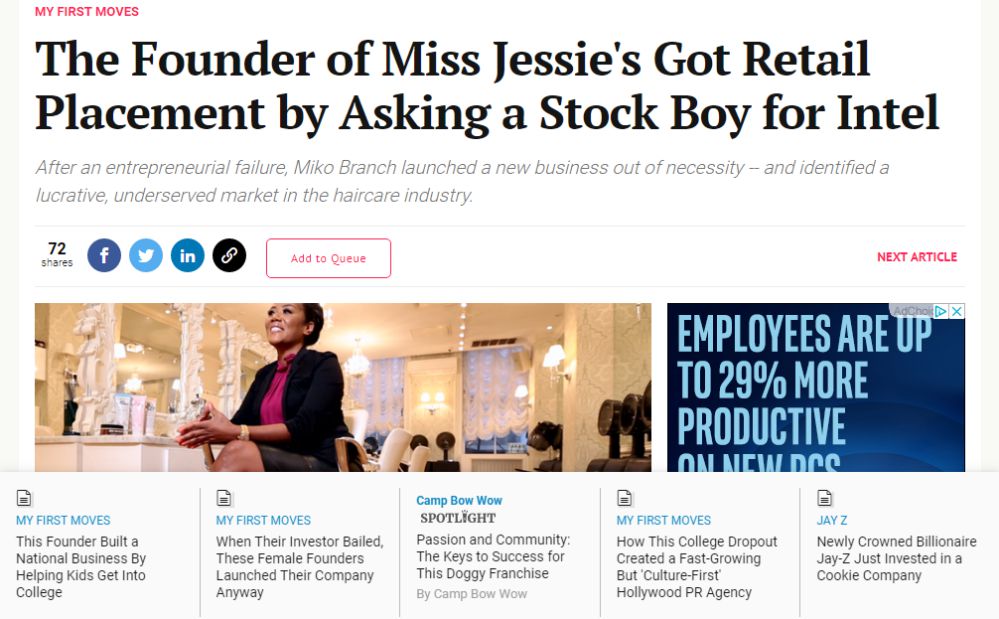 Entrepreneur
Date: August 14, 2018
Unique Visitors Per Month: 5,293,564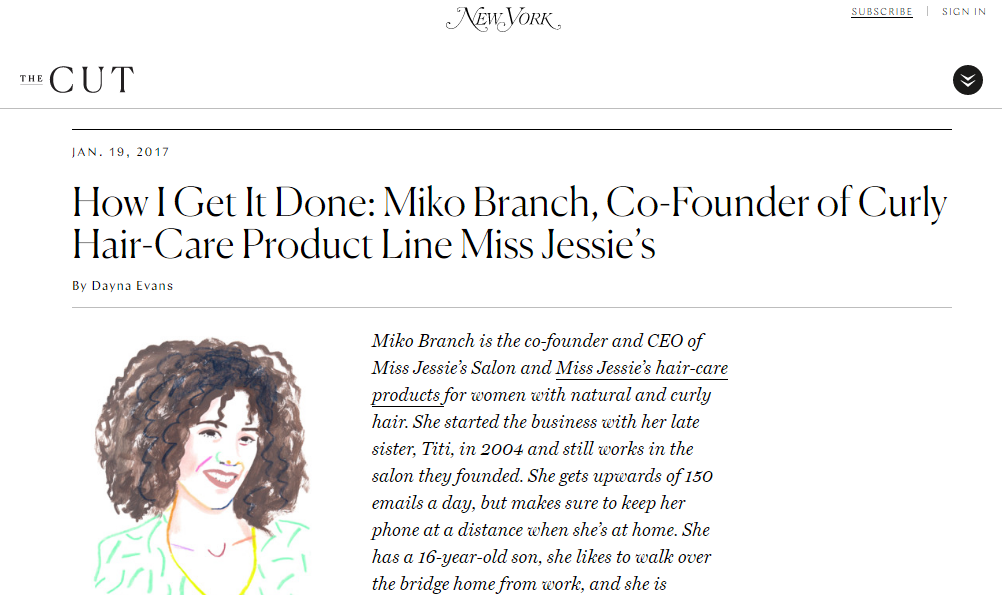 NY Mag – The Cut
Date: January 19, 2017
Unique Visitors Per Month: 2,634,151